Attaching a File to Your Plan
In any phase of the development cycle, you can attach .doc or .pdf files to your Plan. Attachments are great for keeping specific documents associated to your review or to a certain team member.
Attaching a File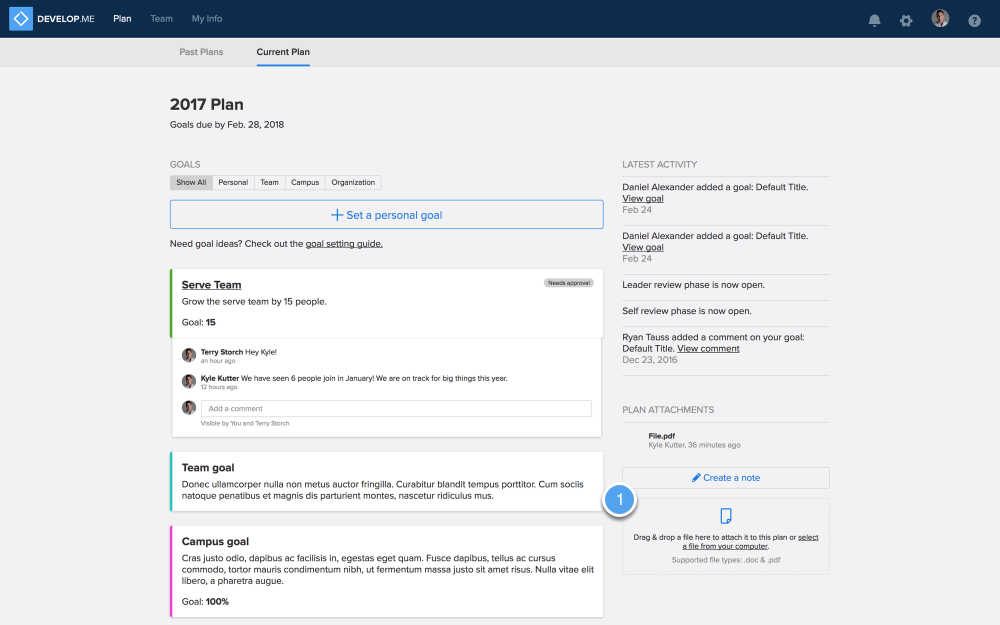 In your current Plan view, find the "Plan Attachments" area and click "select a file from your computer." You can also drag and drop the file from your computer to this area to attach it.
Selecting a File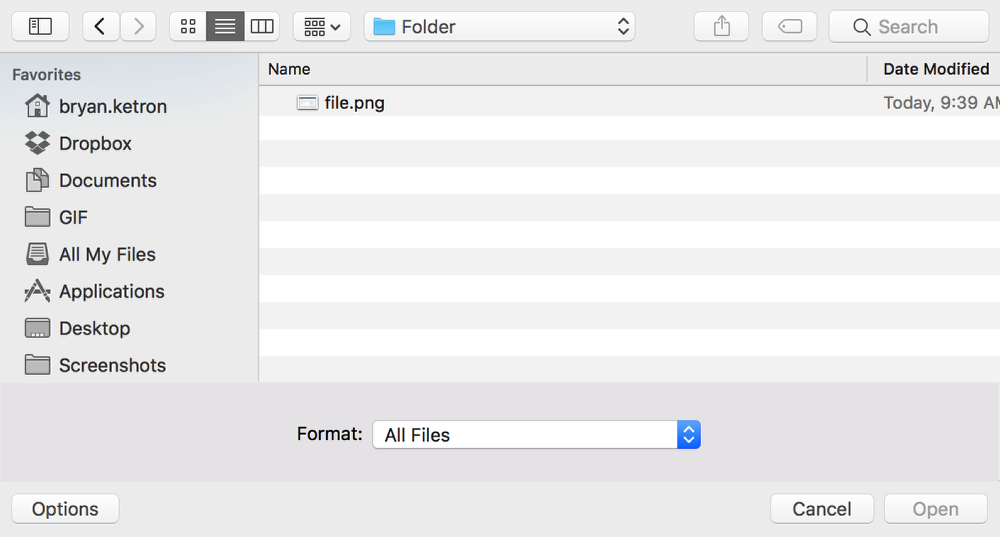 Locate the file on your computer and add it to Develop.Me
Set File Access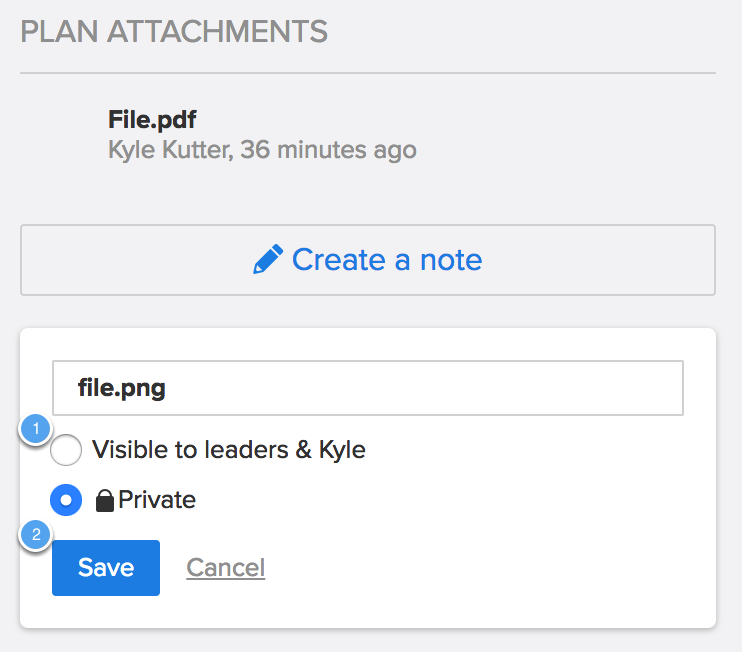 1. Your files can be "Private"—visible only to you, or you can set them to "Visible"—visible to you and your leaders.
2. Be sure to click "Save!"
View File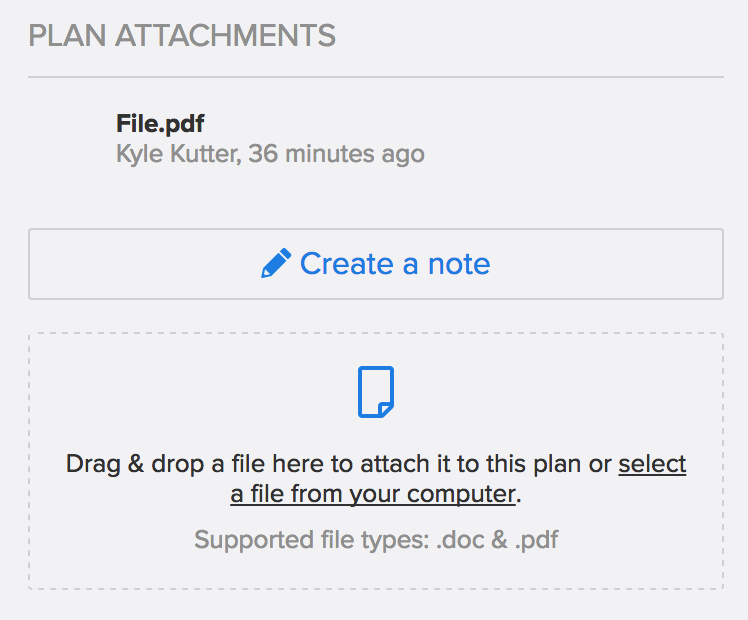 Once your file has been attached, you will be able to view it from the Plan page.
---
---